Posts for: March, 2015
By Comprehensive Dental Group
March 25, 2015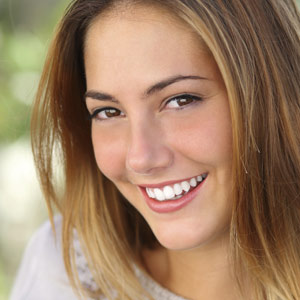 When you're posting a profile photo on LinkedIn, Facebook, Match.com and other social media sites, which shot is likely to make the best impression in terms of "likeability," "competence" and "influence"? One in which you're smiling and showing some teeth, for starters, according to PhotoFeeler.com, a crowdsourcing website that helps people evaluate their head shots. If something about your teeth is holding you back from parting your lips when you smile for the camera, here are some tried-and-true options for doing something about it!
Picture-Perfect Color, Shape and Alignment
Improving the color of your teeth may be as easy as getting regular professional cleanings, which are necessary for removal of calculus — dark-yellow hardened buildup of bacterial plaque — and can polish out superficial staining caused by certain beverages and foods.
Actually changing the color of your teeth entails whitening/bleaching. Professional whitening achieves the fastest results because it uses the highest concentration of peroxide solution and custom-fitted trays. In-home whitening kits take longer to work but are less expensive. Results last anywhere from six months to two years.
For permanent whitening results, consider veneers or crowns. In addition to changing tooth color, they can also alter tooth shape, hide wear and even minimize gaps between teeth. Veneers are affixed to the front of teeth, while crowns cover the entire tooth.
Teeth that are chipped, cracked or have noticeable areas of decay, can be restored with bonding, in which a composite resin material is applied that is colored to match your natural teeth.
You can straighten misaligned teeth and no one even has to know you're doing it. Barely visible and entirely invisible orthodontic appliances include clear braces, lingual braces (attached to the tongue-facing side of teeth) and clear aligners, which are removable for tooth brushing/flossing, cleaning the appliance, eating, and special occasions.
If you would like more information about enhancing your smile, please contact us or schedule an appointment for a consultation. You can also learn more about this topic by reading the Dear Doctor magazine article "Beautiful Smiles by Design."
By Comprehensive Dental Group
March 10, 2015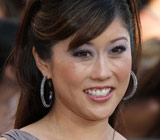 When Olympic figure skater Kristi Yamaguchi wanted to help her kids develop good oral health habits, the gold-medal-winner made good use of a family connection: Her father Jim Yamaguchi is a practicing dentist in the San Francisco Bay area who treats her entire brood. As she said in a recent interview, when she suspects the kids may be spending a little less effort on oral hygiene than they should, she playfully admonishes them: "You've got to brush your teeth better than that. Papa-san is going to know!"
Not all kids are lucky enough to have a grandpa who's a dentist — but every child can learn how to help take care of his or her oral health with age-appropriate techniques, plus plenty of parental guidance and encouragement. What's the best way to help your kids develop good oral hygiene routines? We're glad you asked!
Through babyhood and the toddler years, parents have the main responsibility for keeping kids' teeth clean. But as they begin to put away pacifiers and cease sucking thumbs — around ages 2 to 4 — children can also begin to help with their own oral hygiene routine. By then, kids will probably be used to the feel of gentle brushing, and may be eager to try it themselves.
A soft-bristled brush with a pea-sized dab of toothpaste is all they need to get started… along with a good dose of parental patience. Show them how to wiggle the brush back and forth from the gum line, and all around the upper and lower teeth, both in front and in back. At first, they will probably need plenty of help. But after the age of 6 or so, as their manual dexterity increases, so will their ability to get the job done.
You'll still have to check their work periodically — but you can also teach them how to do it on their own: Have your child run his or her tongue over the tooth surfaces. If they feel smooth and silky, they're probably clean too. If not… try, try again. This test is a good guideline to brushing effectiveness — but if you want to know for sure, use a temporary dye called a disclosing tablet (available at many drugstores) to reveal unseen buildups of plaque bacteria.
What else can you do to give your children the best chance at keeping a healthy mouth and sparkly teeth? Set a positive example! Make sure you (and your kids) eat a healthy diet, get moderate exercise, limit between-meal treats — and visit the dentist regularly. The encouragement you'll get after having a good dental checkup will make you feel like a gold medalist — even if the praise isn't coming from grandpa.
If you would like more information on how to help your child develop good oral health habits, please contact us or schedule an appointment for a consultation. You can also learn more about this topic by reading the Dear Doctor magazine articles "Dentistry & Oral Health For Children" and "How to Help Your Child Develop the Best Habits for Oral Health."