Posts for: September, 2017
By Comprehensive Dental Group
September 16, 2017
If you've noticed some of your teeth seem to be "longer" than you remembered, it's not because they've grown. Rather, your gums have shrunk back or receded to expose more of the underlying tooth.
It's not just unattractive — gum recession could lead to severe consequences like bone or tooth loss. But before we begin treatment we need to find out why it happened. Knowing the true cause will help us put together the right treatment plan for your situation.
Here are 4 of the most common causes for gum recession and what we can do about them.
The kind of gum tissues you have. There are two kinds of risk factors: those you can control and those you can't. Because you inherited the trait from your parents, your gum tissue thickness falls into the latter category. Although there are degrees within each, gum tissues are generally classified as either thick or thin. If you have thin tissues, you're more susceptible to gum recession — which means we'll need to be extra vigilant about caring for your gum health.
Tooth position. Normally a tooth erupts during childhood in the center of its bony housing. But it can erupt outside of it, often resulting in little to no gum tissue growth around it. The best solution is to move the tooth to a better position within the bony housing through orthodontics. This in turn could stimulate gum growth.
Over-aggressive brushing. Ironically, gum recession could be the result of brushing, one of the essential hygiene tasks for dental health. Consistently brushing too hard can inflame and tear the tissues to the point they begin to recede. Brushing doesn't require a lot of force to remove plaque: use gentle, circular motions and let the detergents and mild abrasives in your toothpaste do the rest.
Periodontal (gum) disease. This, by far, is the greatest cause for gum recession: an infection caused by built-up bacterial plaque. The weakened tissues begin to detach from the teeth and recede. Gum disease can be treated with aggressive plaque removal and supporting techniques; but it's also highly preventable. Practicing daily brushing and flossing and regularly visiting your dentist for thorough cleanings and checkups are the best practices for keeping your gums as healthy as possible.
If you would like more information on gum recession, please contact us or schedule an appointment for a consultation. You can also learn more about this topic by reading the Dear Doctor magazine article "Gum Recession."
By Comprehensive Dental Group
September 01, 2017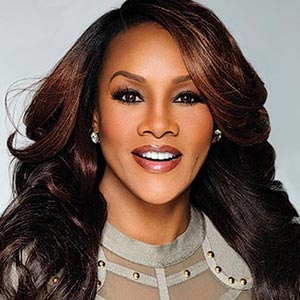 What's an actor's most important feature? According to Vivica A. Fox, whose most recent big-screen role was in Independence Day: Resurgence, it's what you see right up front.
"On screen, your smile and your eyes are the most inviting things that bring the audience in" she said. "Especially if you play the hot chick."
But like lots of people, Vivica reached a point where she felt her smile needed a little help in order to look its best. That's when she turned to a popular cosmetic dental treatment.
"I got veneers years ago," Ms. Fox told Dear Doctor magazine in a recent interview, "just because I had some gapping that probably only I noticed."
What exactly are dental veneers? Essentially, they are thin shells of lustrous porcelain that are permanently attached to the front surfaces of the teeth. Tough, lifelike and stain-resistant, they can cover up a number of defects in your smile — including stains, chips, cracks, and even minor spacing irregularities like the ones Vivica had.
Veneers have become the treatment of choice for Hollywood celebs — and lots of regular folks too — for many reasons. Unlike some treatments that can take many months, it takes just a few appointments to have veneers placed on your teeth. Because they are custom made just for you, they allow you to decide how bright you want your smile to be: anywhere from a natural pearly hue to a brilliant "Hollywood white." Best of all, they are easy to maintain, and can last for many years with only routine care.
To place traditional veneers, it's necessary to prepare the tooth by removing a small amount (a millimeter or two) of its enamel surface. This keeps it from feeling too big — but it also means the treatment can't be reversed, so once you get veneers, you'll always have them. In certain situations, "no-prep" or minimal-prep veneers, which require little or no removal of tooth enamel, may be an option for some people.
Veneers aren't the only way to create a better smile: Teeth whitening, crowns or orthodontic work may also be an alternative. But for many, veneers are the preferred option. What does Vivica think of hers?
"I love my veneers!" she declared, noting that they have held up well for over a decade.
For more information about veneers, please contact us or schedule an appointment for a consultation.