Posts for: April, 2018
By Comprehensive Dental Group
April 25, 2018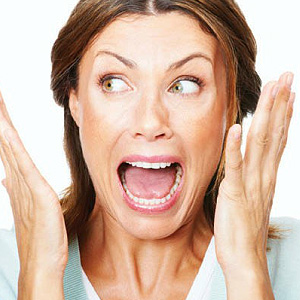 For some time now you've noticed a painful, burning sensation in your mouth for no apparent reason. It doesn't matter what you eat or drink — or whether you eat or drink — the dry, tingling sensation seems to stay with you.
You may have Burning Mouth Syndrome (BMS). You feel as if your mouth is scalded or burning generally or in a certain area like the lips, tongue or inside of the cheeks. Regardless, the discomfort (which seems to grow as the day wears on) can contribute to irritability, anxiety or depression.
It's not always easy to lock in on the specific cause. BMS has been linked, among other things, to diabetes, vitamin deficiencies, or cancer therapy. It's common among women around the age of menopause, so there's some speculation it could be affected by hormonal changes. It could also be connected with dry mouth (brought on by age or medications), an allergic reaction to toothpaste ingredients, acid reflux or autoimmune disorders.
While there's no single proven treatment for BMS, there are some things you can do to lessen its effects. First, stop habits that cause dry mouth like smoking, drinking alcohol or coffee and eating hot and spicy foods. Second, keep your mouth moist by frequently drinking water or using products that stimulate saliva flow.
You might also try toothpastes without sodium lauryl sulfate (a detergent that can cause skin peeling in some people), whiteners or strong flavorings like cinnamon. If you have chronic dry mouth, speak with your physician about any medications you're taking that might be causing it and seek alternatives. And because stress seems to magnify your symptoms, try to reduce it in your life through relaxation techniques, exercise or group support.
In some cases, BMS may resolve itself over time. In the mean time, making these lifestyle changes could help ease your discomfort.
If you would like more information on burning mouth syndrome, please contact us or schedule an appointment for a consultation. You can also learn more about this topic by reading the Dear Doctor magazine article "Burning Mouth Syndrome: A Painful Puzzle."
By Comprehensive Dental Group
April 15, 2018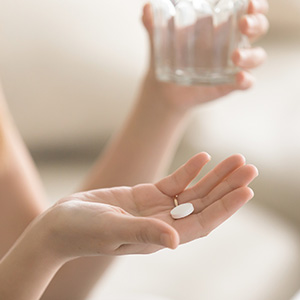 Because the mouth is one of the most sensitive areas of the body, we go to great lengths to eliminate pain and discomfort associated with dental work. Anesthesia, both local and general, can achieve this during the actual procedure—but what about afterward while you're recuperating?
While a few procedures may require prescription opioids or steroids to manage discomfort after a procedure, most patients need only a mild over-the-counter (OTC) pain reliever. There are several brands available from a group of medicines called non-steroidal anti-inflammatory drugs (NSAIDs). NSAIDs like aspirin or ibuprofen work by blocking the release of prostaglandins into the body, which cause inflammation in tissues that have been damaged or injured.
Unlike their stronger counterparts, NSAIDs have fewer side-effects, cost less and aren't addictive. And unlike opioids NSAIDs don't impair consciousness, meaning patients can usually resume normal activities more quickly.
But although they're less dangerous than opioids or steroids, NSAIDs can cause problems if taken at too strong a dose for too long. Its major side effect is interference with the blood's clotting mechanism, known as "thinning the blood." If a NSAID is used over a period of weeks, this effect could trigger excessive external and internal bleeding, as well as damage the stomach lining leading to ulcers. Ibuprofen in particular can damage the kidneys over a period of time.
To minimize this risk, adults should take no more than 2400 milligrams of a NSAID daily (less for children) and only for a short period of time unless directed otherwise by a physician. For most patients, a single, 400 milligram dose of ibuprofen can safely and effectively relieve moderate to severe discomfort for about 5 hours.
Some patients should avoid taking a NSAID: pregnant women, those with a history of stomach or intestinal bleeding, or heart disease (especially if following a daily low dose aspirin regimen). If you have any of these conditions or similar concerns, be sure you discuss this with your dentist before your procedure for an alternative method for pain management.
If you would like more information on managing discomfort after dental procedures, please contact us or schedule an appointment for a consultation. You can also learn more about this topic by reading the Dear Doctor magazine article "Treating Pain with Ibuprofen."