Posts for: January, 2020
By Comprehensive Dental Group
January 15, 2020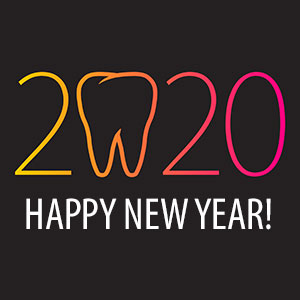 The 2020s are here, so throw those "new decade" parties! Well, maybe. Some of your party guests might insist the Twenties won't begin until January 1, 2021. For some reason, feelings can run hot on both sides of this "debate," enough to warm up everyone's eggnog. Instead, steer the conversation to something a little less controversial: how to achieve the best possible dental health in the upcoming decade (whenever it comes!).
Sadly, many folks don't pay attention to their dental health until it's in dire need of attention. The better approach is to be proactive, not reactive: doing things now to ensure healthy teeth and gums years, and decades, later.
If you say brush and floss daily, you're already ahead of the game. Nothing you do personally promotes a healthy mouth more than dedicated oral hygiene. But there's one more critical piece to proactive dental care—a solid partnership with us, your dental professionals. Working together, we can help ensure you remain healthy dental-wise for the long term.
To understand the value of this partnership, it helps to think of dental care as a four-phased cycle:
Identifying your individual dental risks. Because of our individual physical and genetic makeup, each of us faces different sets of risks to our dental health. Over the course of regular dental visits, we can identify and assess those weaknesses, such as a propensity for gum disease or structural tooth problems due to past tooth decay.
Designing your personal care program. Depending on your risk profile assessment, we can develop an ongoing personal care program to minimize those risks. Part of this risk-lowering plan will be identifying recommended prevention measures like enhanced fluoride applications or areas that need correction or treatment.
Treating dental problems promptly. The key to the best possible dental health is treating any arising problems as soon as possible. Diseases like tooth decay or gum disease only get worse with time and cause more damage the longer they go untreated. Treatment, though, can also extend to less urgent matters: Straightening crooked teeth, for example, can make it easier to keep them clean.
Maintaining your optimum level of health. Through comprehensive treatment and care, we can help you reach "a good place" in your dental health. But we can't stop there: We'll continue to monitor for health changes and maintain the good practices we've already established through regular care. And with any new developments, we begin the cycle again to keep you focused on optimum dental health.
No one knows what their life will be like passing through the next decade. But one thing's for certain: A dental care partnership with us can help you achieve the health you desire for your teeth and gums.
If you would like more information about ongoing dental care, please contact us or schedule an appointment. To learn more, read the Dear Doctor magazine articles "Successful Dental Treatment" and "Cost-Saving Treatment Alternatives."
By Comprehensive Dental Group
January 05, 2020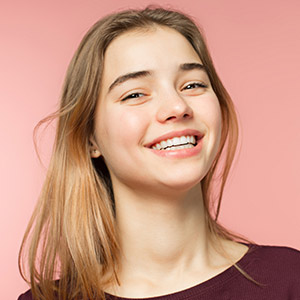 Just like adults, teenagers experience chipped, stained or disfigured teeth. And during a life stage where issues with appearance can be acutely painful, these defects call out for a solution.
And, there is one: porcelain veneers. These thin wafers of custom-made porcelain are bonded to the front of teeth to cover dental flaws. They're one of the least invasive—and most affordable—methods for smile enhancement.
There is one caveat, though: The affected teeth will most likely need alteration. Veneers can look bulky when bonded directly to teeth, so we compensate for this by removing some of the surface enamel. This changes the tooth permanently, to the point that it will always require a veneer or some other form of restoration.
But although this may be a minor issue for an adult, it could pose a problem for a teenager. That's because the pulp, the innermost layer of a tooth containing nerves and blood vessels, is larger in a younger adolescent tooth than in an older adult tooth. Because of its size, it's closer to the tooth's surface. During enamel reduction for veneers on a young tooth, this could lead to inadvertent nerve damage. If that happens, the tooth may need a root canal treatment to preserve it.
If the adolescent tooth needing a "facelift" has already been root canaled or sustained significant structural damage, then altering it for veneers may not be too concerning. Likewise, if the teeth are smaller than normal, the bulkiness of a veneer may actually improve appearance and not require alteration. We'll need to examine a young patient first before making any recommendations.
There are also alternatives to veneers for improving smile appearance. Enamel staining could be enhanced temporarily with teeth whitening. Small chips can be repaired with bonded dental material, or in skilled hands be used to "build" a veneer one layer at a time with no enamel reduction. Although not as durable as regular veneers, these bonding techniques could buy time until the tooth is more mature for veneers.
Whichever path we take, there are effective ways to transform a teenager's flawed tooth. And that can make for an even better smile.
If you would like more information on dental restorations for teenagers, please contact us or schedule an appointment for a consultation. You can also learn more about this topic by reading the Dear Doctor magazine article "Veneers for Teenagers."