Posts for: September, 2021
By Comprehensive Dental Group
September 17, 2021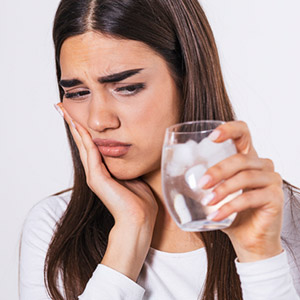 Not all toothaches are alike: Some are sharp and last only a second or two; others throb continuously. You might feel the pain in one tooth, or it could be more generalized.
Because there are as many causes as there are kinds of dental pain, you can expect a few questions on specifics when you come to us with a toothache. Understanding first what kind of pain you have will help us more accurately diagnose the cause and determine the type of treatment you need.
Here are a few examples of dental pain and what could be causing it.
Temperature sensitivity. People sometimes experience a sudden jolt of pain when they eat or drink something cold or hot. If it only lasts for a moment or two, this could mean you have a small area of tooth decay, a loose filling, or an exposed root surface due to gum recession. If the pain lingers, though, you may have internal decay or the nerve tissue within the tooth has died. If so, you may require a root canal treatment.
Sharp pain when chewing. Problems like decay, a loose filling or a cracked tooth could cause pain when you bite down. We may be able to solve the problem with a filling (or repair an older one), or you may need more extensive treatment like a root canal. In any event, if you notice this as a recurring problem, don't wait on seeing us—the condition could worsen.
Dull pain near the jaw and sinuses. Because both the jaws and sinuses share the same nerve network, it's often hard to tell where the pain or pressure originates—it could be either. You may first want to see us or an endodontist to rule out tooth decay or another dental problem. If your teeth are healthy, your next step may be a visit with a physician to examine your sinuses.
As you can see, tooth pain can be a sign of a number of problems, both big and small. That's why it's important to see us as soon as possible for an examination and diagnosis. The sooner we can treat whatever is causing the pain, the sooner your discomfort will end.
If you would like more information on treating dental pain, please contact us or schedule an appointment for a consultation. You can also learn more about this topic by reading the Dear Doctor magazine article "Tooth Pain? Don't Wait!"
By Comprehensive Dental Group
September 07, 2021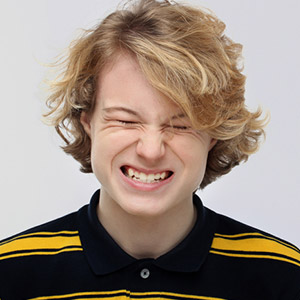 More than one parent has wakened in the middle of the night to an unnerving sound emanating from their child's bedroom. Although it might seem like something from the latest horror flick is romping around in there, all that racket has a down-to-earth cause: teeth grinding.
Teeth grinding is the involuntary habit of gnashing the teeth together when not engaged in normal functions like eating or speaking. It can occur at any time, but frequently with children while they sleep. Adults may also grind their teeth, but it's more prevalent among children.
While stress seems to be the main reason for adult teeth grinding, many health providers believe the habit in children is most often caused by an overreactive response of the neuromuscular system for chewing, which may be immature. Other conditions like asthma, sleep apnea or drug use may also play a role.
Fortunately, there doesn't appear to be any lasting harm from young children grinding their teeth, although they may encounter problems like headaches, earaches or jaw pain in the short term. Most, though, will outgrow the habit and be no worse for wear.
But if it persists beyond childhood, problems can escalate. Adults run the risk of serious cumulative issues like chronic jaw pain, accelerated tooth wear or tooth fracturing. It's similar to finger sucking, a nearly universal habit among young children that poses no real harm unless it persists later in life.
And as with finger sucking, parents should follow a similar strategy of carefully monitoring their child's teeth grinding. If the habit continues into later childhood or adolescence, or noticeable problems like those mentioned previously begin to appear, it may be time to intervene.
Such intervention may initially include diagnosis and treatment for underlying problems like upper airway obstruction, asthma or stress. For short term protection against dental damage, your dentist can also fashion a custom mouthguard for your child to wear while they sleep. Made of pliable plastic, the guard prevents the teeth from making solid contact with each other during a grinding episode.
Outside of some lost sleep, there's little cause for alarm if your child grinds their teeth. But if it seems to go on longer than it should, you can take action to protect their long-term dental health.
If you would like more information on teeth grinding, please contact us or schedule an appointment for a consultation. You can also learn more about this topic by reading the Dear Doctor magazine article "When Children Grind Their Teeth."